Supermodel Coco Rocha poses
This issue pops up for me too. Are you JB too?
---
poses for pictures. poses
AP_piano295
Mar 18, 02:56 PM
I know right? Christians are totally equivalent in women's clothing to Muslims. I mean, asking for the skirts to be to their knees, for them to not see midriff, or parts of the breast is totally equivalent to making the wear burkhas. And then there is the audacity to ask for them to not be exposed to butt crack on the beach, simply appalling their curtailing of freedom!

Congratulations on so thoroughly missing the point.
---
Four poses of panda Royalty
Cynicalone
Apr 4, 10:30 AM
So what is the early upgrade price on Verizon?
---
I#39;ve created 3 single poses
---
more...
ASIFA Pose Sessions #4
Hahaha Yea... Meant CDMA! Nevertheless... New iPhone in Feb as well as the white one later this month! Definately no iPhone 5 coming this year!


Again, like I said, time for a new username.
---
Yoga Poses Stylized
Apple is widely expected to introduce a new iPhone later this year. That new iPhone will likely be a global device (http://www.macrumors.com/2011/04/21/verizon-cfo-reveals-next-iphone-to-be-a-global-device), incorporating both CDMA and GSM technologies into a single design.

I'm starting to think the next iPhone will be the albatross of iPhones. The A5 chip is BIG.... and I hope the Qualcomm chip is just as small and efficient as the existing 3G chip (I'm assuming it won't be any better?), since this whole "world phone" really means nothing to anyone except Verizon customers (who will be able to roam to GSM).

I'm due for an upgrade (2 year cycle), but my wife on the matching 2 year cycle seems to be getting the better deal :-/

Still, rumours are rumours. We'll see what we see. I'm enjoying my iPad2 :)
---
more...
10 Fantasy Poses
notromeel
Mar 31, 01:07 PM
Maybe I'm the only one that thinks this, but, while it's a cool demo, I'd probably never use this. The iPad would have to reach at least the amount of control and sensitivity of a Cintiq to make this useful. So it's cool that Adobe is working on it, and maybe with future revs of hardware, the iPad will get to that point (I really hope it does). But it all still seems like finger painting to me until you have control with some sort of drawing utensil. The funny thing is, Steve Jobs - the man who spouts and gushes over creating tools by artists for artists, and - is the one man leading the fight against any sort of stylus for use with the iDevices. While I agree with him on use throughout the iOS interface, all artists are NOT created equal. I've seen fantastic work by some of the guys using their fingers with those paint programs, but I'd say for the majority of artists out there, the real key is going to be getting a stylus that works properly in a drawing or painting app on the iOS.

At the studio I work at, the day the iPad was announced, there were about 40 people that were willing to blow up to $1k on the iPad had it come out with some sort of stylus support - not for interface, but for drawing. These are people that use Cintiqs day in and day out. When the price point of $499 was announced their jaws dropped in unison. SOLD! But when no stylus was announced and when Jobs said "If you are using a stylus, you are doing it wrong", there was a collective sigh and gnashing of teeth. Not a single person purchased one.

So while it was a cool demo, it's still a hard sell to people who do this stuff all day, everyday for a living. Let's see a real stylus for artwork from Apple that is meant to work with the touchscreen on iOS and let's see it blow everything else away!

Until then, maybe this is the best we can hope for.

The Cosmonaut (http://www.kickstarter.com/projects/danprovost/the-cosmonaut-a-wide-grip-stylus-for-touch-screens)


I agree with most of what you're saying... but I think it's adobe's goal to push the most creative software on whatever they can. It's Apple's goal to provide the best experience for most people. Way more people are interested in using an iPad without a stylus - why sacrifice all those people for the minority of artists.

You want to draw, grab a wacom and mac.
---
Family Portrait Poses
That's only 1,258,291.2 gigabytes ... If each customer gets, say, 500 megabytes allocated, that's enough for 2,516,582 customers.

To be safe more like enough for 2.5 million customers @ 500 megabytes (which isn't very high, I would hope for more like 5000 megabytes/5 gigabytes, but then that's only enough for like 251,658 customers).

Point is, they better have another 10+ Pb along the way ...
---
more...
Posing Alone: What Not to Do
Not being douchey. I'm talking about models. You're a model for a reason no?

Who said they were models? They're a girl band. Too bad the photo wasn't vastly over-photoshopped for your enjoyment. :rolleyes:
---
Emma Watson Poses in Underwear
steve2112
Jan 13, 07:14 PM
Two points:

1. I agree about the electrics, to an extent. Years ago, my old man bought an '88 Jetta, and it had two main problems - the electrical systems were horrible, and the body was not properly galvanized. It rusted before our eyes (hole in the floor after just 5 years) and most of the major electrical subsystems needed replacement within 5 years. However, it's worth noting that the Mexican-built VWs and the German-made VWs are quite different in quality. I may be wrong, but I believe that US-market GTIs are still made in Germany, and are the most reliable of the bunch. Several other VW-owning friends of mine have experienced a couple electrical gremlins here or there, but in terms of quality I'd still put VW's cars over the American Big Three for the most part. The interiors especially were superior.

2. Funny that you point out FIAT as a bringer of quality to Chryselr...Chrysler must be pretty bad if that's the case, as FIAT has a reputation for making sensationally unrealiable cars. I'll concede that they have improved dramatically in the last ten years, but you know what I mean. For me, the best thing about FIAT's new relationship with Chrysler will be the arrival of FIATs in the USA and access to FIAT's small car (particularly diesel - fingers crossed) technology.



I consider myself a bit of an automotive enthusaist, and I distinguish between autos that are intended to be appliances(Camry/Accord/Corolla/Minivans/basic Pickups etc etc) versus autos that are intended to be driven by enthusiasts.

The Jetta was always kind of borderline between the two categories, but the VR6 and turbo models were definitely budget enthusiast cars. The same could be said about the Passat as a luxury car. With the new versions, I think they are decidely more "appliance" and less "driver's car".



I had a coworker a couple of years ago who had a Jetta with similar problems. She cursed it every day. There does seem to be a big difference think you are correct about the GTI. I think all the recent problems have shocked the American brands into action, but I wonder if it will stick. Ford has especially been on a roll. They finally wised up and decided to bring their European models to the US.

As for Fiat/Chrysler: I realize Fiat has had issues in the past (Fix It Again, Tony!) but they have improved. The 500 did win European car of the year a couple of years ago, after all. I think more than anything, they have given an influx of cash and permission to upgrade products. Like I said, under Daimler and Cerebus, they were ignored and neglected. The new V6 and current redesigns were already in the works, but Fiat just gave some money to speed up things. They seem to be headed in the right direction, but then again, Chrysler has the most up and down history in the business. Fiat CEO Sergio Marchionne seems to be a good car exec and seems to be making good decisions.

I'm an enthusiast as well. I've had 3 straight Mazdas because they have been reliable, affordable, but still fun to drive. The first gen Mazda 6 is probably the most fun I have had driving a FWD car. Sadly, like VW, they seem to have lost their way chasing the mainstream. The second gen 6 got much bigger and heavier, and seems to have lost its sporting nature. And I can no longer get it with a V6 and manual transmission. I may have bought my last Mazda.
---
more...
12 new female poses in the
What I've been waiting for is true javascript support for wysiwyg textarea editors. I run a Mac blog site and I have to ask users to use Firefox. It seems a little sucky to do that for a Mac specific blogger site. Since Safari 1.3 Apple said they included the nessesary "hooks" for these editors, but no one has been successful in getting any of them to work in Safari.

I downloaded the latest nightly build of Webkit and it still doen't work :(
---
Inspiration for Poses
eNcrypTioN
Feb 9, 01:13 PM
ahhhh competition finally! It's about time...
---
more...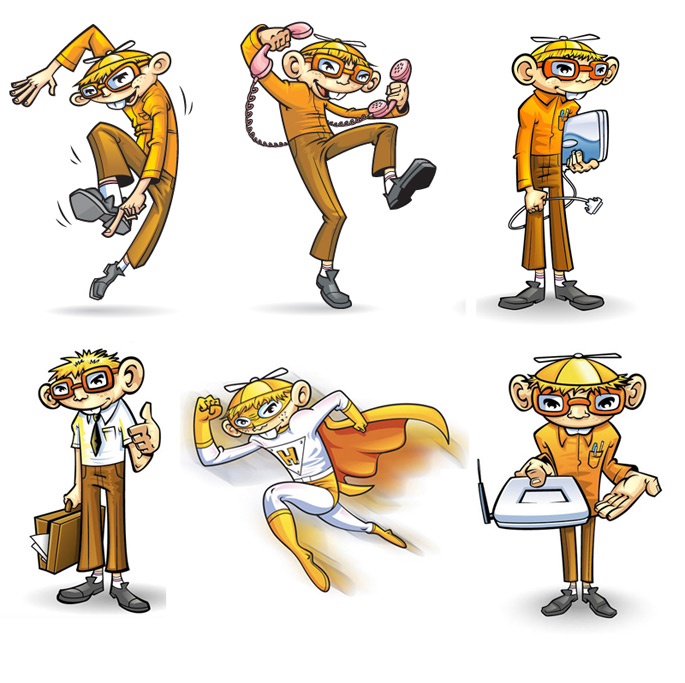 Multiple cartoon mascot poses
Bootlace can't be used on any iPod Touch 2G. Only the iPhone 2G, iPod Touch 1G, and iPhone 3G.
---
Paris Poses In Bikin In Dubai
Just a shame there's still no Domino Designer or Admin clients available on the Mac platform.
---
more...
five minute poses from my
iPulse (http://www.iconfactory.com/ip_home.asp) is a nice little app. I use it as a clock/system monitor.

"Using its concise and pleasing user interface, iPulse graphically displays the inner workings of Mac OS X on the desktop or in the dock. The entire user interface is completely configurable so you can turn off gauges you don't want, leaving only what you are interested in for easy viewing."
---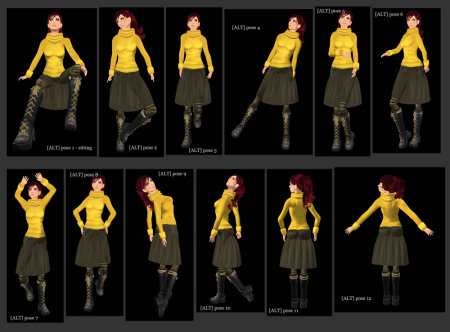 E há uma enorme falta de poses
yeah, sure. Because all of those business/enterprise applications written exclusively for windows run ah-so smoothly on macs...

Just accept it, folks: There is no business case for using macs in an enterprise environment.

Compatibility? Fail. (there is a world beyond the microsoft .doc format where enterprise applications live. There's old java, and many java apps require a very specific oracle jvm to run. There's .net. There's sharepoint. There's an ibm mainframe you need to talk to. There are department printers that have no os x drivers. There's a long list of office equipment that only plays well with windows.)

enterprise-ready? Fail. See compatibility, see support, see backup.

Central administration? Fail. Try applying group policies to a mac.

Central backup? Fail. No, time machine is not an enterprise solution.

Tco? Fail. Expensive hardware, short-lived platform support.

Enterprise-support from the manufacturer (apple)? Huge fail.

Roadmaps? Fail. Apple doesn't even know what the word means. You just cannot plan with this company and their products.

Product longevity? Knock-out fail. (try getting support for os x leopard in two years from now. Try getting support for tiger or panther today. Then compare it to windows xp, an os from the year that will be officially supported until 2014. Then make your strategic choice and tell me with a straight face that you want to bet your money on cupertino toys.)

it's much easier to integrate linux desktops into an enterprise environment than it is to put mac os x boxes in there. Why? Because some "blue chip" companies like oracle and ibm actually use, sell and support linux and make sure that it can be used in an enterprise environment.

Trying to push a home user/consumer platform like the mac into a corporate environment is a very bad idea. Especially if the company behind the product recently even announced that they dropped their entire server hardware because nobody wanted them. Why should the head of a large it department trust a company that just dropped their only product that was even remotely targeted at the enterprise market? It's like asking a cto to bet the company's it future on nintendo wiis.

And just for your info: I've had those discussions at the world health organization of the united nations, and it turned out to be impossible to integrate macs into their it environment. I had the only mac (a 20" core duo) in a world wide network because i was able to talk someone higher up the ladder into approving the purchase order for it, but then i quickly had to give up on os x and instead run windows on it in order to get my job as an it admin done and be able to use the it resources of the other who centers. Os x tiger totally sucked in our network for almost all of the above reasons, but windows vista and xp got the job done perfectly. It wasn't very persuasive to show off a mac that only runs windows. That's what you get for being an apple fanboy, which i admittedly was at that time.

Where i work now, two other people bought macs, and one of them has ordered windows 7 yesterday and wants me to wipe out os x from his hard disk and replace it with windows. He's an engineer and not productive with os x, rather the opposite: Os x slows him down and doesn't provide any value to him.

And personally, after more than five years in apple land, i will now also move away from os x. It's a consumer platform that's only there to lock people into the apple hardware and their itunes store. If the web browser and itunes and maybe final cut studio, logic studio or the adobe creative suites are the only pieces of software that you need to be happy, then os x probably is okay for you. For everything else, it quickly becomes a very expensive trap or just a disappointment. When apple brag about how cool it is to run windows in "boot camp" or a virtualization software, then this rather demonstrates the shortcomings of the mac platform instead of its strengths. I can also run windows in virtualbox on linux. But why is this an advantage? Where's the sense in dividing my hardware resources to support two operating systems to get one job done? What's the rationalization for that? There is none. It just shows that the mac still is not a full computing platform without microsoft products. And that is the ultimate case against migrating to mac os x.

qft
---
more...
These basic poses can be
Why? The law requires an rights owner to defend its IP or risk losing it. These suits are just business, no hard feelings, as seen by Apple's monster-sized component contract w/ Samsung. Any yes, business is about making money.

Every time there's a patent or copyright article and people go off the deep end calling these companies crazy/evil, etc, I wish the article would indicate the fact that they are actually required to do so or risk losing their patent/trademarks. Doesn't even matter if they want to or not.
---
Check out Maternity Poses too
Can I set a rule on the Microsoft Outlook that will allow me to click Send on the email but have it go to the outbox until I hit the Send And Receive Button. I know you can easily do it on the PC version
---
Reference: Poses 01 by
PlaceofDis
Sep 24, 03:39 PM
i would let him, especially if the girl's parents are okay with it. just make sure its safe sex
---
iOS World Frustration Index suddenly dropped to bottom. Numbers finally start to matter again. Once they add Macs, Mac Pros, Mac Minis, refurb resales etc. to the list (when they run iOS) - it will be time to declare victory :D
---
ghostlyorb
Apr 7, 08:04 PM
I actually would consider buying it.. if the price was right. the iCade I mean
---
if you really like hot hatches: Fiat finally delivers the ultimate hatchback car ;)

Ferrari FF revealed (http://www.autocar.co.uk/News/NewsArticle/AllCars/254990/)

honestly the thing is looking like one of the weirdest frankstein cars ever made:
the shape of the old BMW M Coupe (which i madly liked)
the front looking botched together from a porsche, peugeot 407 and a nissan GT (which i all liked)
the back like a honda having mated with a BMW Z4
then 4 seats _and_ all wheel drive ?

looks like Ferrari desperatly needed their own Panamera ... now jsut wait untill ferrari releases a SUV
---
rezenclowd3
Apr 20, 01:19 PM
Damn I wish we could go back to making sexy cars in the avg family price range again.... I really don't wan't these "safe" pedestrian cars, with headlights that have to be a min height, among other silly additions. I am just so glad that vintage cars are still allowed on the road according to our laws. Though, I do wonder what the actual laws are, because say a Cayman or Corvette has a much lower front, yet is still allowed in Europe, as well as in the states. The going to the S2000s as well, which has a classicly low hoodline.

Anyway, post away of cars you like. Just wanted to state what I dislike about modern cars. Go ahead and buy the Malibu, I just wish I didn't have to at them while on he road:o Then again, most think my E30 is ugly, which is perfectly fine for others to think. (though I wish the hoodline was even lower...)

Another car I want to own as I love the fit in the cockpit for my 6' 3" height:
http://img2.netcarshow.com/Chevrolet-Corvette_C4_1983_800x600_wallpaper_01.jpg

and it fits my criteria of "sexy for its generation" ;-)
---
DVD Ripper, Acquisition, SafariSorter, VLC and LimeWire
---