Laura Dianne Vandervoortborn September 22, 1984 is a Canadian actress known for her roles as Kara Zor-El (Supergirl) in the television series Smallville and Sadie Harrison in the television series Instant Star. Since 2009, she has played Lisa on the ABC series V.
Contents
* 1 Early life
* 2 Career
* 3 Filmography
* 4 References
* 5 External links
Early life
Born on September 22, 1984 in Toronto,Ontario, Canada, Vandervoort was involved in several sports such as football, karate, basketball, tennis, gymnastics, and baseball. Entering karate at age seven, she earned a second degree Black Belt from Northern Karate Schools by the age of 16.
After taking several classes and doing background work on Canadian shows such as Road to Avonlea and Harriet the Spy, she got her first speaking role in Canadian children's series Goosebumps (three episodes) and Are You Afraid of the Dark?.
Career
After commercials and guest-starring roles on Mutant X, Prom Queen, Twice in a Lifetime, Doc, Sue Thomas: F.B.Eye, Troubled Waters, The Dresden Files, and a few Disney TV movies (Mom's Got a Date with a Vampire, and Alley Cats Strike), at age 19 Vandervoort landed a lead role as Sadie Harrison on the CTV television series Instant Star, which ran for four seasons.
In 2006, Vandervoort shot her first feature titled The Lookout with Jeff Daniels, Joseph Gordon-Levitt, Matthew Goode, and Isla Fisher. Several other TV appearances such as CSI: Crime Scene Investigation led Vandervoort to the role of Clark Kent's Kryptonian cousin "Kara Kent" (the woman destined to become Supergirl) on the CW series Smallville. She was a regular in season seven, and appeared in the "Bloodline" episode for season eight. She then returned for another episode called 'Supergirl' in the 10th and final season of Smallville..
Following the CW and Smallville, Vandervoort then shot the sequel to the feature film Into the Blue titled Into the Blue 2: The Reef. She next filmed an independent production titled The Jazzman, which also starred Canadian stars Michael Ironside (who appeared in the second V mini-series as well as the 1984 V regular series) and Corey Sevier.
Vandervoort currently portrays "Lisa," an extraterrestrial Visitor, in the 2009 ABC series V, a reboot of the 1980s science fiction franchise of the same name.
In 2010 Vandervoort appeared in the two-part miniseries Riverworld in which she plays Jessie Machalan, the fiancée of war correspondent Matt Ellman who wakes up after death on a planet populated by everyone who has ever lived on Earth.[4] It as also been announced on her official website that Laura has been attached in a feature film called Entitled, which also stars Ray Liotta and Kevin Zegers. During her appearance at San Diego Comic-Con in 2010, it was confirmed that she will be returning to Smallville in season ten's third episode (entitled "Supergirl", to air in October 2010).
Filmography
Film Year↓ Title↓ Role↓ Notes
2000 Mom's Got a Date with a Vampire Chelsea
2006 Troubled Waters Carolyn
2007 Lookout, TheThe Lookout Kelly
2009 Into the Blue 2: The Reef Dani White Direct-to-video
2009 Jazzman, TheThe Jazzman Sara
2009 Damage Frankie Direct-to-video
2011 Bring the Night Lucy Jones Post-production
Television Year↓ Title↓ Role↓ Notes
1997–1998 Goosebumps Sheena Deep Episode: "The Haunted House Game"
Episode: "Deep Trouble: Part 1"
Episode: "Deep Trouble: Part 2"
1999 Penny's Odyssey Tanya TV movie
2000 Are You Afraid of the Dark? Ashley Fox Episode: "The Tale of the Laser Maze"
2000 Twice in a Lifetime Misty Reynolds Episode: "Even Steven"
2000 Mom's Got a Date with a Vampire Chelsea Hansen TV movie
2000 Alley Cats Strike Lauren TV movie
2001 Mutant X Tina Episode: "Russian Roulette"
2002 Gavin Crawford Show, TheThe Gavin Crawford Show The Girl 1 Episode
2004 Prom Queen: The Marc Hall Story Young Girl TV movie, uncredited
2004 Doc Annis Bennington Episode: "The Family Tree"
2004–2008 Instant Star Sadie Harrison 49 episodes
2005 Sue Thomas: F.B.Eye Gabbie Episode: "Bad Girls"
2005 72 Hours: True Crime Leanne Episode: "Head in a Bucket"
2005 Falcon Beach Ashley Episode: "Pilot"
2007 Dresden Files, TheThe Dresden Files Natalie Episode: "Bad Blood"
2007 CSI: Crime Scene Investigation Miss Tangiers Episode: "Big Shots"
2007–2008, 2010, 2011 Smallville Kara Zor-El 14 episodes
2009 Out of Control Marcie Cutler TV movie
2009–present V Lisa Regular
2010 Riverworld Jessie Machalan TV miniseries
2011 Family Guy Jenny Episode: "Friends of Peter G."
laura vandervoort
laura vandervoort
laura vandervoort
laura vandervoort
laura vandervoort
laura vandervoort
laura vandervoort
laura vandervoort
laura vandervoort
laura vandervoort
laura vandervoort
laura vandervoort
laura vandervoort
laura vandervoort
laura vandervoort
laura vandervoort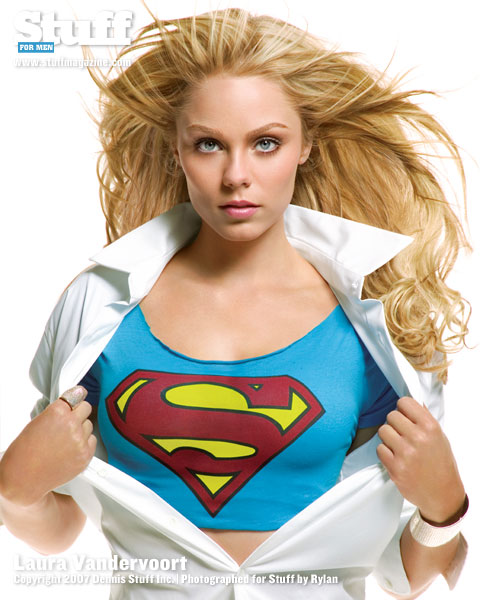 laura vandervoort
laura vandervoort
laura vandervoort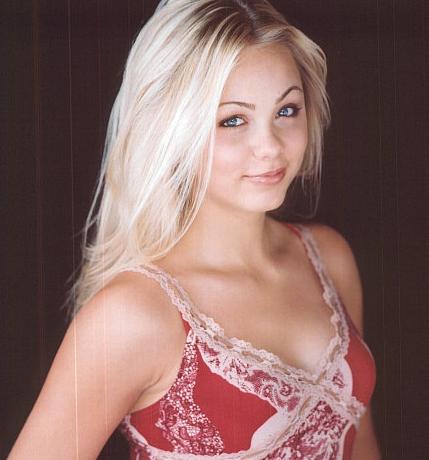 laura vandervoort